SaferSurf Video-IP Help
YouTube blocks videos for several reasons. On the one hand, performance rights organizations, like the German GEMA, have blocked certain videos.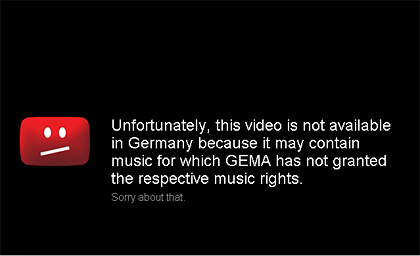 On the other hand, music companies, like EMI or Universal Music, don't allow access to numerous videos.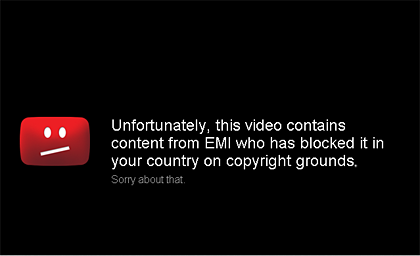 Most of the videos can be unblocked by using the IP location "USA". You can change the IP location via the SaferSurf tray icon.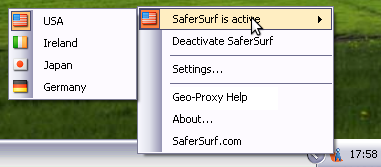 In the case that even with the IP location "USA" a video can't be unblocked, we recommend to select the IP location Ireland.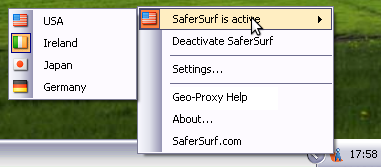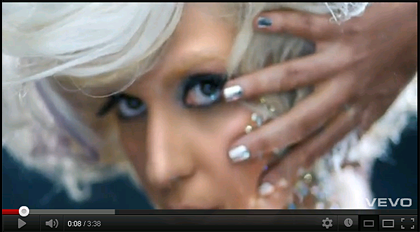 Note:
Please consider that there are videos which may be blocked all over the world because of a violation of personal rights or misanthropic content.