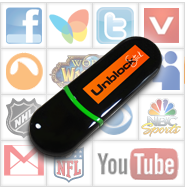 Unblock Service at any Place
Unblock websites at your workplace and bypass internet restrictions in cybercafés, hotels, or at airports. The Unblock Stick will work with any different PC.
Unblock Assistant Help
Start the Unblock Assistant by clicking on the tray icon or directly from the SaferSurf icon on your desktop.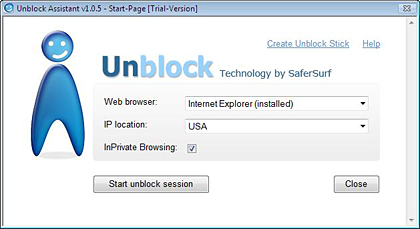 The Unblock Assistant is opened.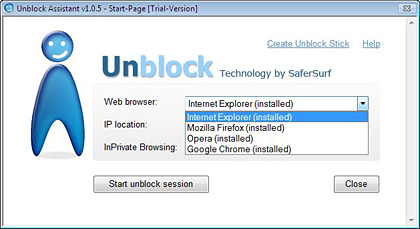 From the menue Web browser select the web browser, which you want to use for the session.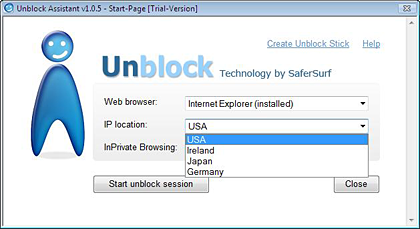 From the menue IP location select the country, from which you want to use an IP address for surfing the web.
If you do not want to leave any trace on the computer, enable the checkbox InPrivate Browsing.
Click on the button Start unblock session.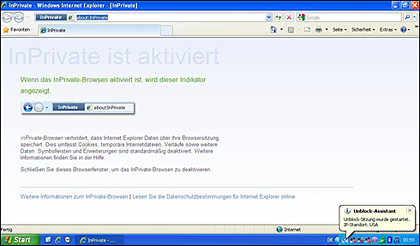 SaferSurf starts an unblock session for the selected web browser. Surf the web as you usually do.