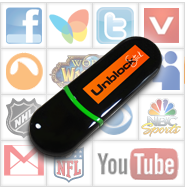 Unblock Service at any Place
Unblock websites at your workplace and bypass internet restrictions in cybercafés, hotels, or at airports. The Unblock Stick will work with any different PC.
Help - How to create an unblock stick?
Plug in a USB-Stick in the USB port of the Computer on which you have installed SaferSurf.
Click on the SaferSurf tray icon in order to open the SaferSurf menue.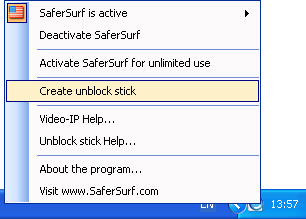 Click on the entry Create unblock stick.

Click on the button Yes in order to open the Unblock Assistant which helps you to create the Unblock Stick.

Please wait. The Unblock Assistant is opened.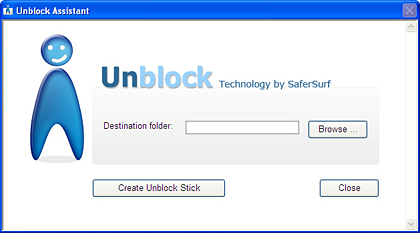 Click on the Button Browse…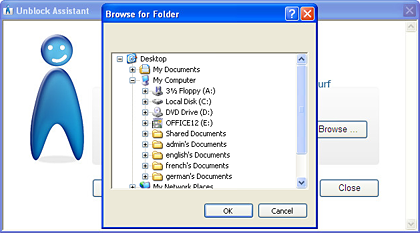 Select the drive of the USB stick on which you want to install SaferSurf Unblock and click on the button Create Unblock Stick. The selected USB stick will become your Unblock Stick.
Please wait. SaferSurf Unblock is now being copied on your USB stick.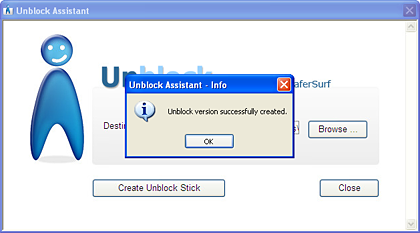 Your Unblock Stick has been created and is ready to be used on any other computer in order to get access to blocked websites.